nielsenphotos asked: Are you currently studying the fetal heart?
9 tags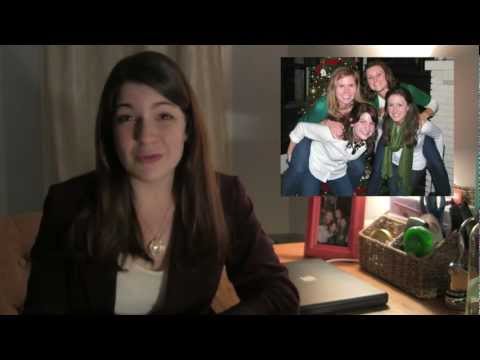 6 tags
Happy DNA Day! Radio Interview with Watson!!! →
Today is National DNA Day, an annual tribute to of the completion of the Human Genome Project in 2003 and the discovery of DNA's double helix in 1953.
6 tags
We're all different, not really...
Everyone you have ever met is just a different combination of the same 4 nucleic acids… How's that for a Friday brain teaser
2 tags
COMFORTING MY FRIEND AFTER SHE TAKES THE MCAT
whatshouldwecallbeingpremed: Basically what My friends did for me… but instead of words we used booze.
5 tags
1 tag
6 tags
Check out my other blog!
I've started another blog that focuses on more of my hobbies. Let me know what you think. http://ptfc-ales.tumblr.com/
7 tags
5 tags
1 tag
WHEN I DONT GET THE COURSE GRADE I WAS EXPECTING
howdoiputthisgently: I know the feeling…
1 tag
Trying so hard...
I'm trying hard to fit blogging back in my schedule. It got away from me for a little while. I have a lot to catch you up on. Soon enough…
"$300.00"
– A medical ward's monthly expense for stocking and supplying pens. (via medicalstate)
2 tags
Watch
fuckyeah-workaholics: Tales from an Alternate Universe
Its that time again...
I think its time for some drinks after a long, hard thursday! who is with me?
Writing my personal statement. Its going well enough, does anyone have any advice about it? Feel free to send me your personal statements as well. I have to intention to plagiarize your stuff but it could give me some good ideas. On a side note this application process is so much more complicated than it needs to be.
Watch
medicalschool: Cell division
3 tags
Rare Protozoan from Sludge in Norwegian Lake Does... →
aspiringdoctors: Science Daily article. Isn't it cute? "Biologists all over the world have been eagerly awaiting the results of the genetic analysis of one of the world's smallest known species, hereafter called the protozoan, from a little lake 30 kilometer south of Oslo in Norway. When researchers from the University of Oslo, Norway compared its genes with all other known species in the...
Only 54% of doctors say they would choose a career... →
jayparkinsonmd: Just 11% say they consider themselves "rich" — and 45% agree that "my income probably qualifies me as rich, but I have so many debts and expenses that I don't feel rich."
3 tags
Just an FYI about the book I posted last week
The book was "Dirty Minds" by Kayt Sukel Posting this mostly because I don't know how to reply to someone that responded to one of my earlier posts.
1 tag
On Call
This is my very first weekend on call. Its a little nerve racking right now, but it keeps me close to home and forces me to get stuff done around the house. One call down? how many more to go?
2 tags
4 tags
This is so cool (5 Kiloton!) →
2 tags
Still there?
I haven't forgot about you guys, things have just been very hectic in my world. Soon I will write you a long novel on everything that is going on. stay tuned for updates with: School, Work, Medschool applications, and the elusive "personal life."
How to do CPR. →
the-absolute-best-posts: Submitted by twiinklex Click to follow this blog, you will be so glad you did!
4 tags
neutrophil asked: Have you done any summer research program?